Dumplings are a favorite of many. They come in different shapes and sizes. Filipinos have their "siomai" (from our chinese past - in pork, chicken and beef), Koreans have their "mandu" (in meat or spicy kimchi filling), Japanese have their gyoza (fried and them steamed, or vise-versa), and the Chinese with their 1000 and 1 versions of the dumplings (savory and sweet).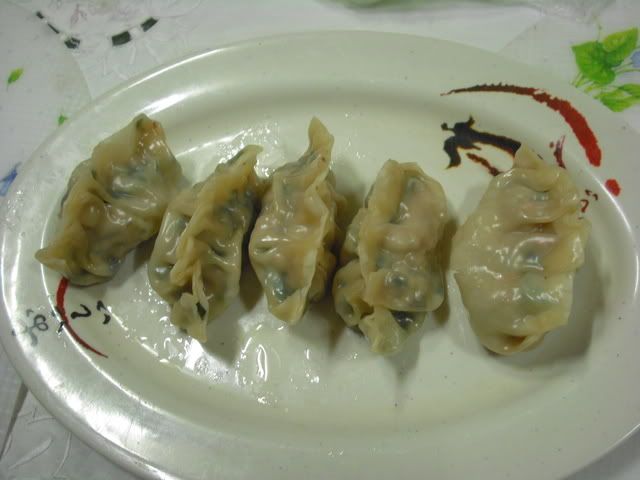 Here are my recipes.
Shrimp and Chives Dumplings (Chinese Dumplings)
1/2 cup of fresh shrimp, peeled
1 bunch of chives (maybe a cup and half)
1/2 medium onion, minced
1/2 kilo (1 pound) ground pork
1 egg
2 tbsp oyster sauce
1 tsp salt
1 tsp pepper
2 tbsp flour
*dumpling wrappers
1. Wash the chives very well, drain and then chop into inch pieces. Put in a large mixing bowl.
2. Coarsly chop the shrimp and add to the mixing bowl as well.
3. Add the rest of the ingredients, except for the dumpling wrappers. Mix very well.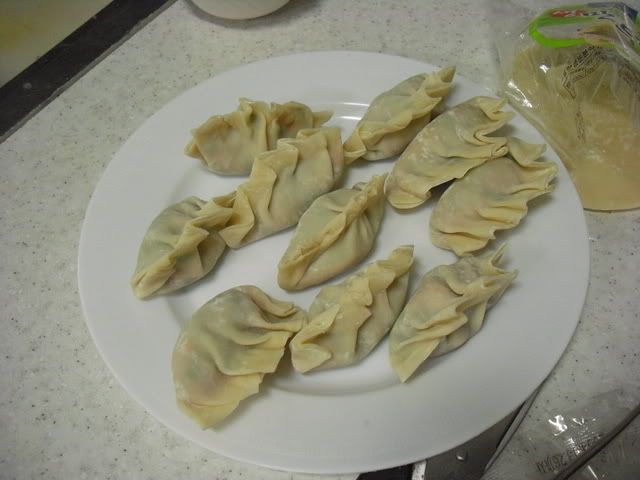 4. Put a tablespoon of filling on a wrapper, wet the edges of the wrapper, fold and seal the dumplings into a half-moon or make pleats into the edges to make it pretty.
5. Have a steamer ready and steam the dumplings for 20 minutes. Note: to make the dumplings not stick to the pan, line the steamer with cabbage leaves and put the dumplings on top of it.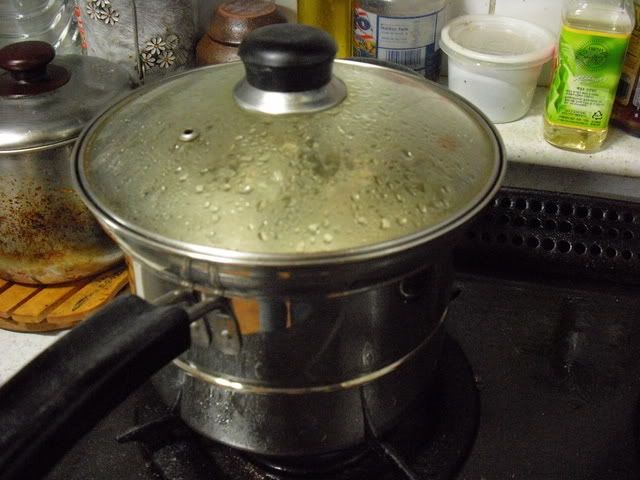 6. Serve the hot dumplings with soy sauce as a dipping sauce. For variations, you can mix the following to the soy sauce [a little vinegar, chili oil, a squeeze of lemon, etc].
Japanese Gyoza Dumplings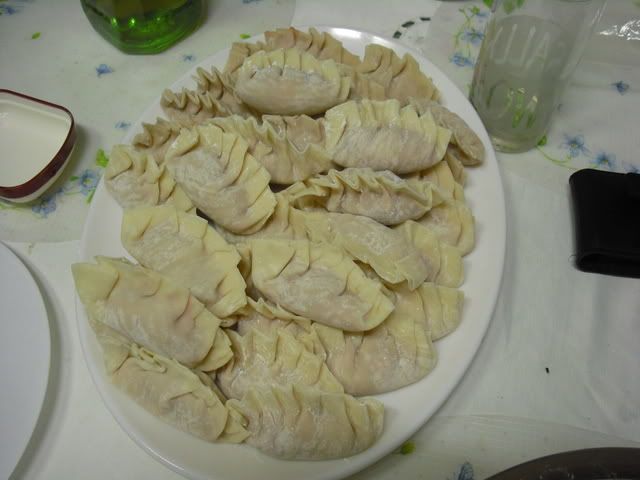 1/2 chinese cabbage, washed and shredded
1/4 cup salt
1/2 kilo ground meat (chicken or pork)
1/2 carrot, coarsely grated
1/2 medium onion, finely minced
1 tbsp oyster sauce
1 tsp salt
1 tsp pepper
1 egg
2 tbsp cornstarch
*oil for frying
1. In a large bowl, mix cabbage with salt and set aside for 30 minutes. You will see that the salt will cause a lot of water to come out of the cabbage.
2. Dump the cabbage into a colander, wash under running water and with your hands, grab a handful and try to squeeze most of the water out. Do this with the rest of the cabbage until you have used up the entire lot. Put the squeezed cabbage in a large mixing bowl.
3. Add the ground meat, grated carrot, minced onion, oyster sauce, salt & pepper, oyster sauce, egg and cornstarch. Mix the filling very well.
4. Make the dumplings, (see the video of Billy making one in my previous post).
5. To cook the dumplings, heat some oil on a frying pan. Add some dumplings and fry for about a minute, when one side of the dumpling is golden-brown, turn over and fry it for about a minute. Add 1/2 cup of water to the pan and immediately cover the pan. Let the dumpling steam-fry until all the water evaporates.*
6. Take out the cooked dumplings and serve with soy sauce as dipping sauce.
*Another way to cook this is to steam the dumplings first and then fry it later. I do this to the dumplings I have frozen in my fridge and they taste just as great.